Produkto aprašymas
Stereo sistema Onkyo TX-NR686 garso stiprintuvas 7x240W su grindinėm kolonėlėm Dynavoice Challenger M-65 speciali kaina | nemokamas pristatymas
nemokamas pristatymas | 24 mėn. garantija
komplekte:
♬

♬

♬

TX-NR686

- 1 vnt. namų kino resyveris stiprintuvas


♬

♬

♬

Dynavoice Challenger M65 - 2 vnt. grindinės kolonėlės

Dynavoice M-65 EX V.4 grindinės garso kolonėlės 500W kaina už 2 vnt.

Spalvos: juoda, balta, ąžuolas
Išraiškingas, detalus, galingas ir solidus garsas ir inovatyvus dizainas išreikštas balta ir juoda spalva, Dynavoice gamintojas stengiasi sukūrti kolonėlės visom prasmėmid prieinamas kiekvienam vartotojui, garso kokybe priblokštė ne vieną gero garso žinovą, puikus kainos ir kokybes santykis. Puikiai įvertintos specialistų ir pelniusios eilę apdovanojimų savo kainos grupėje.
3 juostų garsiakalbiai.
Konstrukcija :4 x fazoinvertoriai gale
Paauksuotas dviejų laidų terminalas
Aukštų dažnių garsiakalbio :1-colių Super Audio
Vidutinio dažnio: 2 x 5,25 colio anglies pluoštas lietas aliuminio ypač tikslus korpusas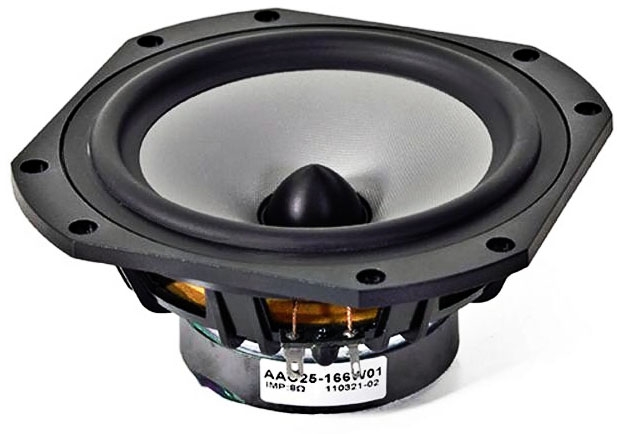 Žemų dažnių garsiakalbio: 2 x 6.5-colių kevlaras
Varža :4-8 omų
Dažnių diapazonas: nuo 25 iki 32.000 Hz (- 3 dB)
Filtro dažniai: 240/2500 Hz
Jautrumas: 93 dB
Maksimali galia: 250 W
R.m.s. Galia: 175 W
Matmenys (AxPxG): 1100 x 198 x 395 mm
Pagamintos iš 18 mm medžio plokštės
korsoverio reguliavimas -2 dB / 0 dB / +2 dB / +4 dB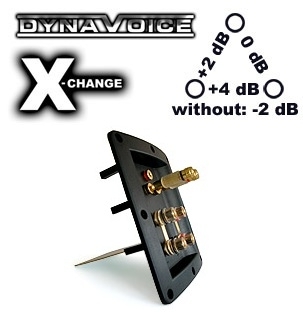 Svoris: 27 kg / vnt.
kaina už 2 vnt.
Spalvos: juoda, balta, ąžuolas
Onkyo TX-NR686 7.2 namų kino stiprintuvas resyveris Bluetooth WiFi 7x240W AirPlay Spotify® | nemokamas pristatymas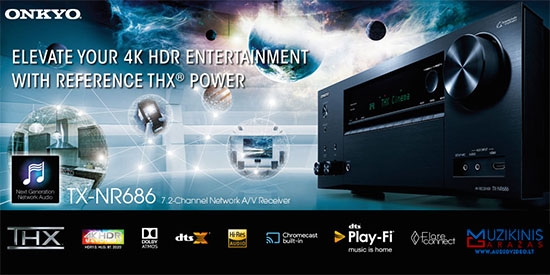 CHARAKTERISTIKOS
THX® Certified Select™ cinema reference sound
Palaiko 5.2.2-channel Dolby Atmos® and DTS:X® playback
Galia 240 W (3 Ω, Front) 210 W (4 Ω, Front) 120 W (8 Ω, Front)
HDMI® 7 in (1 front*1) / Main Out, and Sub Out*2 supporting 4K/60 Hz, HDR10, HLG, Dolby Vision™, BT.2020, and HDCP 2.2 pass-through
Dynamic Audio Amplification with 4-ohm speaker-driving capability
384 kHz/32-bit DAC and VLSC™ filtering for superior clarity
Supports Chromecast built-in and works with the Google Assistant
Dual-band Wi-Fi®, DTS Play-Fi®, AirPlay, Amazon Music, Spotify®, TIDAL, Deezer, TuneIn*3
Palaiko belaidį multi-room audio
165 W/Ch (6 Ω, 1 kHz, 1% THD, 1 Channel Driven, IEC)
Dynamic Power 240 W (3 Ω, Front) 210 W (4 Ω, Front) 120 W (8 Ω, Front)
THD+N (Total Harmonic Distortion + Noise) 0.08% (20 Hz–20 kHz, Half Power)
Input Sensitivity and Impedance 200 mV/47 kΩ (Line) 3.5 mV/47 kΩ (Phono)
Rated RCA Output Level and Impedance 1 V/470 Ω (Subwoofer Pre Out) 200 mV/2.3 kΩ (Zone Line Out) Frequency Response 10 Hz–100 kHz/+1 dB, -3 dB (Direct Mode) Tone Control ±10 dB, 20 Hz (Bass) ±10 dB, 20 kHz (Treble) Signal-to-Noise Ratio 106 dB (Line, IHF-A) 80 dB (Phono, IHF-A) Speaker Impedance 4 Ω–16 Ω Video Section Input Sensitivity/Output Level and Impedance Video 1.0 Vp–p/75 Ω (Component Y) 0.7 Vp–p/75 Ω (Component B/R) 1.0 Vp–p/75 Ω (Composite) Tuner Section Tuning Frequency Range FM 87.5 MHz–108 MHz 87.5 MHz–107.9 MHz (Taiwan Model) AM 522 kHz–1,611 kHz 530 kHz–1,710 kHz 530 kHz–1,710 kHz (Taiwan Model) FM/AM Preset Memory 40 Stations General Power Supply AC 220–240 V~, 50/60 Hz AC 120 V, 60 Hz (Taiwan Model) Power Consumption 570 W 580 W (Taiwan Model) No-Sound Power Consumption 60 W Standby Power Consumption 0.15 W
Išmatavimai (W x H x D) 435 x 173.5 x 379.5 mm
Svoris 10.0 kg
Spalva juoda arba sidabrinė
HDMI terminals supporting HDR10, HLG, Dolby Vision™, BT.2020, 4K/60 Hz pass-through, and HDCP 2.2
5.2.2-channel Dolby Atmos playback and Dolby Surround upmixing for audio formats including DTS® codecs
DTS:X playback and DTS Neural:X® 3D upmixing supporting Dolby® formats
AccuEQ Room Acoustic Calibration with AccuReflex phase alignment for Dolby Atmos-enabled speakers
Supports Onkyo Controller app*4 for intuitive multi-room operation
Stable 5 GHz/2.4 GHz Wi-Fi connectivity
Chromecast built-in wireless audio streaming technology that works with the Google Assistant
DTS Play-Fi multi-room audio with Onkyo Music Control App*4
AirPlay audio streaming from iTunes and iPad, iPhone, and iPod touch
Hi-Res Audio playback including DSD 5.6 MHz/2.8 MHz*5, 192 kHz/24-bit FLAC*6, WAV (RIFF)*6, AIFF, ALAC*6, and Dolby® TrueHD*7
Supports Amazon Music, Spotify, TIDAL, and Deezer music streaming services and TuneIn internet radio
FlareConnect multi-room audio distribution to compatible components
Powered Zone 2 speaker outputs and Zone 2 line-output with DAC supporting digital*8 and analog audio playback
Bluetooth® wireless technology for mobiles, laptops, and PCs (Version 4.1 + LE, Profile: A2DP v1.2, AVRCP v1.3)
Advanced Music Optimizer improves compressed digital audio quality, including Bluetooth audio
Support for front L/R bi-amping in a 5.2-channel speaker layout
480i de-interlacing (480i to 480p) via HDMI for legacy video formats
STIPRINTUVAS
165 W/Ch (6 Ω, 1 kHz, 1% THD, 1 Channel Driven, IEC)
Dynamic Audio Amplification delivers thrilling multichannel and stereo performance
High-current power drives large speakers with 4-ohm resistance
H.C.P.S. (High Current Power Supply) customized transformer
VLSC (Vector Linear Shaping Circuitry) high-frequency noise removal (for front L/R channels)
Non-phase-shift amplification circuitry for clarity and detail
Discrete output stage circuitry for low distortion
PROCESORIUS
Dolby Atmos and DTS:X reproduction (supports 5.2.2 channels)
HDMI support for 4K/60 Hz, HDR10, HLG, Dolby Vision, 3D, Audio Return Channel, DeepColor™, x.v.Color™, LipSync, Dolby Atmos, Dolby TrueHD, DTS:X, DTS-HD Master Audio™, DSD, DVD-Audio, Super Audio CD (SACD), multichannel PCM, and CEC
High-grade AKM (AK4458) 384 kHz/32-bit multichannel DAC
PLL (Phase Locked Loop) jitter-cleaning technology for S/PDIF audio
32-bit Digital Signal Processing (DSP)
Listening modes for gaming (Rock, Sports, Action, and RPG)
Theater-Dimensional virtual surround function
Direct Mode for audio reproduction close to original source quality
Tone controls (bass/treble) for front L/R channels
JUNGTYS
7 HDMI inputs (1 front) and 2 outputs (1 Main Out, 1 Sub Out)
Powered USB terminal (5 V, 1 A) for audio playback
2 composite video inputs and 2 component video inputs
3 digital audio inputs (2 optical and 1 coaxial)
6 analog audio inputs, 1 stereo 3.5 mm analog input (front)
Phono input (MM) and equalizer for turntable connection
2 subwoofer pre-outs
6.35 mm headphone jack (front)
Speaker setup mic input (front)
Speaker posts with screw knobs
KITA
Crossover adjustment for each channel (40/50/60/70/80/90/100/120/150/180/200 Hz)
A/V Sync Control (up to 500 ms in 5 ms steps at 48 kHz)
Graphical User Interface with overlaid On-Screen Display via HDMI
Quick Setup Guide via GUI and easy connection diagram on rear panel
Large input selector buttons
Economical HDMI pass-through and Network Standby functions
IP control support for home automation systems
3-mode display dimmer (normal/dim/dimmer)
40 FM/AM random presets
Simple remote control
Mind-blowing entertainment every day of the week
With high-current Dynamic Audio Amplification driving your surround system to THX Certified Select™ theater reference levels, you can transport your audience to the heart of the movie. DTS:X® and Dolby Atmos® soundtracks complement the latest in 4K HDR video via HDMI® pass-through supporting 4K/60p, Dolby Vision™, HDR10, HLG, and the BT.2020 color standard. Now with cross-compatible 3D audio upmixing solutions from Dolby Surround and DTS Neural:X®, you can enjoy regular multichannel movies with spatially immersive sound. Cast music from mobiles to the receiver and other compatible systems in your home over Chromecast built-in, DTS Play-Fi®, or FlareConnect™ wireless multi-room platforms. AirPlay and Bluetooth® technology are also on board. Enjoy built-in streaming services as well Hi-Res Audio via network and USB, all with the dynamic and emotional sound only an Onkyo can deliver.
THX® Certified Select™ reference sound
THX Certified Select guarantees the high-volume sound experienced at a commercial theater in your home. To gain certification, amplifiers must pass severe THX bench-tests covering every aspect of audio performance. THX Certified Select components suit rooms where screen-to-seat viewing distance is about 3 meters and room volume around 57 cubic meters.
Dolby Atmos® and DTS:X® with upmixing solutions
Object-based audio lets sounds play independently through any speaker, moving all around your audience so they feel 5.2.2-ch Dolby Atmos or DTS:X soundtracks with natural conviction. DTS Neural:X® and Dolby Surround upmixing solutions find spatial cues in legacy multichannel soundtracks and upmix them for 3D audio playback through your object-audio-ready speaker system. Both solutions offer cross-compatible support for common movie soundtracks, such as Dolby® Digital 5.1, Dolby® TrueHD, and DTS-HD Master Audio™, so you can enjoy more immersive 3D sound from your movie library as well as with supported video streaming services.
Onkyo Controller app for easy multi-room management
Onkyo Controller app collects streaming services and network-attached audio into one intuitive interface. Control playback, navigate internet services, and distribute audio all over the home with ease.
Chromecast built-in, now with the Google Assistant
Stream any music from your smartphone, laptop, or PC to the TX-NR686 with ease. Control playback with Chromecast-enabled apps you know and love from your iPhone, iPad, Android™ phone or tablet, Mac or Windows laptop, or Chromebook™. If you have a speaker device featuring the Google Assistant, such as the Onkyo Smart Speaker G3, you can cue, play, and control music playback on your TX-NR686 by voice.
Ready for DTS Play-Fi® multi-room audio
DTS Play-Fi allows you to enjoy high-quality music from connected online services, networked media servers, and your device library over Wi-Fi® to any number of compatible products using the Onkyo Music Control App for iPad, iPhone, and Android smartphones/tablets. DTS Play-Fi can synchronize the music in every room. Each member of your family can use their own device to listen to their music in a room or group of rooms. DTS Play-Fi lets you structure a comprehensive multi-room ecosystem that satisfies virtually any need. For more information, visit www.play-fi.com.
Wi-Fi, AirPlay, Spotify, and Bluetooth®
Dual-band 5 GHz/2.4 GHz Wi-Fi assures stable connectivity so you can enjoy smooth streaming over AirPlay, the Spotify app, and the local network. Bluetooth technology also provides simple wireless streaming from music applications.
More streaming services and internet radio
Amazon Music, TIDAL, Deezer, and TuneIn are baked into the GUI, making it easy to select from music and radio programs with Onkyo Controller or Onkyo Music Control App.
FlareConnect™ wireless multi-room audio
FlareConnect shares audio from network and external audio input sources between compatible components. Enjoy effortless multi-room playback of LP records, CDs, network music services, and more with supported components and speaker systems. Music selection, speaker grouping, and playback management across the home are built into the Onkyo Controller app.
Note: External audio inputs supporting FlareConnect may differ depending on model. Please consult individual product specification for more information. Download Onkyo Controller free from the App Store or Google Play.
* For detail about external audio inputs, please refer to the link below.

Flareconnect Information
Supports 4K HDR, BT.2020, 4K/60 Hz, and HDCP 2.2
Six rear HDMI® inputs support pass-through of 4K HDR in HDR10, HLG, and Dolby Vision™ formats. They handle the BT.2020 4K Video Standard, 4K/60 Hz playback, and HDCP 2.2 for premium content. Front HDMI connects video cameras or consoles, while rear Sub Out is ideal for connecting a projector.
Give life to sound with Dynamic Audio Amplification
High-current power is proven by an ability to drive four-ohm speaker loads, which test the toughest multichannel amplifier. Heaps of muscle means superior control for fast dynamics and high energy. Non-phase-shift amps present a detailed and cohesive audio image, while VLSC™ eliminates high-frequency distortion for ultimate clarity of sound.
Graphical User Interface with Easy Setup
With speakers and media players connected, plug in the AccuEQ mic and let the receiver GUI guide you through setup, from speaker calibration (including AccuReflex phase correction for Dolby Atmos-enabled speakers) through to network connection. The refined interface makes control simple and enjoyable.
Powered Zone 2 and Zone 2 line-out
Powered Zone 2 speaker outputs let you send amplified audio sources, including network, S/PDIF, and analog, to a pair of speakers in another room. Line outputs can connect home theater sources to a separate hi-fi system. Manage playback distribution with Onkyo Controller.