Produkto aprašymas
iBasso DC01, nešiojamas ausinių stiprintuvas su DAC AK4493EQ DAC chip'as, USB Type C jungtis, THD+N: <0.001%(32ohm load, 1.2Vrms) | Nermokamas Pristatymas
Su iBasso DC01 paprasta pagerinti garso kokybę iš išmaniojo telefono. DC01 integruotas aukštos klasės AK4493EQ DAC chip'as, kuris palaiko iki 32bit/384kHz muzikos failus.
The iBasso DC01 is a 'pint-sized' fully functional USB-DAC and amplification dongle with a 100% balanced 2.5mm TRRS output jack. It retails for around $50 depending on your location.
Disclaimer: The iBasso DC01 was sent to us as a sample in exchange for our honest opinion. We thank iBasso for this opportunity.
To learn more about iBasso product reviews on Headfonics you can click here.
Xmas 2018 I did something I thought I would never do and that was 'upgrade' to a phone with no headphone jack. A Huawei P20 to be precise. It wasn't a whimsical decision. Earlier in the day, I invested in a DJI Osmo Pocket in the complete confidence my audibly superior LG G7 would be compatible. It was not and cue the panic.
Luckily, across the road, there is a used phone market and with the researched list of phones in my hand, a used P20 seemed the best choice. True enough, the Osmo Pocket works a dream but gone is the jack and in came horrible sounding audio from the stock USB dongle supplied with the P20.
Now I have DAPs so it is not a crushing outcome but I do miss the G7's flexibility for audio on the go. A better dongle was needed so when iBasso reached out with their latest offering, a balanced output dongle with an AK DAC chipset inside for $50, then it was a no brainer to review.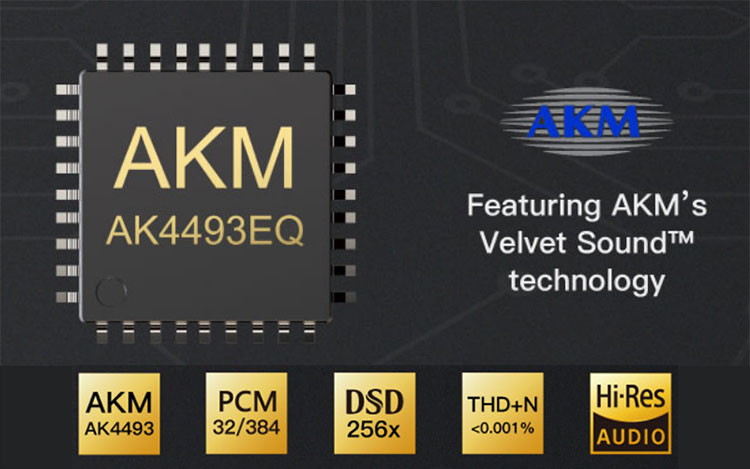 TECH INSIDE
I have 2 other USB-DAC sticks, but this is the first all-inclusive dongle I have used to date. By that, I mean its 'plug and play' without requiring adaptors or additional OTG cables to work on your phone.
The DC01 comes with its own USB-C socket, built-in cable and a main DAC/amp housing as a single entity. Some would call it a "pigtail" solution. The only additional adaptor, a short USB-C to USB-A converter is for use with your PC or Mac. Once connected, the DC01 uses a standard UAC 2.0 sound card chipset for plug-and-play on Mac and Win10 computers
It does not contain its own battery and instead, it draws its power from your phone or computer so battery life is ultimately dependent on your usage combined with your own phone's battery consumption.
DAC
The DC01 uses a single AKM AK4493EQ DAC chipset implementation. That is actually a decent DAC, one that is used by Shanling in their flagship M5s, albeit in a dual-channel configuration. This is their more efficient dual-channel variant so the power drain should be very light in comparison to
I am sort of glad iBasso did not go with an older ES9018K2M type solution or even a single AK4490 so save on implementation costs. Older Sabre chipset 'treble glare' tends to produce a harsher sound in my experience, not one you can get into right away. The AK4490 is easier to engineer and filter for but I am told its more power-hungry than the newer AK4493 and out of band noise may be greater.
Decoding capability on the DC01 is excellent. It will handle PCM up to 32BIT/384kHz as well as DSD up to 256 natively. That is on the same level as my more expensive bulkier USB-DAC sticks such as the TAKT Pro and mDSD.
AMP
The amp inside the DC01 is a true balanced output design terminating in a 2.5mm TRRS output. If you need a 3.5mm TRS unbalanced option you can grab the DC-02 for around the same price. Since most of my good cables are 2.5mm TRRS this one made more sense.
The power specs are actually not bad for a dongle this size and price at 113mW into a 32Ω load. That's a good bit higher than my current dongle, the $280 Cozoy TAKT Pro. It taps out at 1.5Vrms or 70mW into the same 32Ω load (3.5mm TRS only). It should be able to power most monitors and light to medium efficiency 30-50Ω headphones. Some of the 100+ dB SPL planar headphones on the market should be ok also with the DC-01.
The DC01 amp stage is also 3 times as powerful on the same load as my oldest USB-DAC stick, the Encore mDSD. I don't have one of the more expensive Dragonfly variants from AudioQuest sadly, but the Red and Cobalt do output at a higher 2.1Vrms or 138mW but it is never clear to me if they are weighted numbers and if so if it is 32Ω.
DESIGN
The DC01 is 120mm from head to toe including the cable and USB-C termination. Add maybe 10-15mm if you are using the USB-C to USB-A converter for computer use. There is nothing else included in the small retail box but then I suspect you do not need anything else if you are primarily using USB-C. I would have loved to have seen a USB-C to micro-USB converter in there for older phones and DAPs.
Since cable, USB and DAC/Amp module are not detachable, the DC01 seems longer than most other USB-DAC sticks. However, once you slap on an OTG cable to those USB-DAC sticks the DC01 looks a little thicker but ultimately shorter.
The construction seems perfectly fine at this price point also. Both the USB-C termination and main DAC/Amp use the same silver paint finished aluminum allow so it is not a cheap plastic build.
The cable is also a pretty good quality 8-wire copper and SPC hybrid but if you note the cable runs between the USB and DAC then it for a digital signal rather than analog. There is no conversion until the signal hits the base module where the DAC and amp are housed. The wiring is separated or isolated to allow the individual transmission of power, data and of course grounding.
The base of the module houses the 2.5mm TRS output with a small LED diode the lights up blue when there is a formal handshake and it is powered-up.
VOLUME CONTROL
Despite the DC01 being a plug and play audio device for both phones and Win 10/MAC computers, there is still an issue regarding volume control, specifically for Android smart devices.
The DC01 is UAC2.0 compatible on all Windows and Android devices 5.0 and upwards. However, the majority of Android devices revert to SRC or software-based algorithms for volume control. In short, the volume is controlled on the device side. Software-based volume reduction does not in any way affect noise reduction as should be the case with UAC2.0.
What iBasso have developed is a small app called iBasso UAC which allows the DC01 to bypass any default SRC implementation and instead deliver a 64-Bit digital Bit-Perfect volume control system.
In short, you will get 64 digital steps in your volume control meaning better micro-volume control as well as a lower noise floor when reducing the volume. This places the DC01 on the same functional level as the AudioQuest Red (and Cobalt) which also allow 64 steps.
It has a few handy features also allowing both software or touched based volume control as well as the usual physical volume rockers on your phone. The app will also save your last known memory adjustment when you power up the DC01 again and use the app.
SOUND IMPRESSIONS
TIMBRE
Let's get this one out of the way right from the start. The DC01 absolutely pulverizes my stock USB-C dongle that came with the Huawei P20. The key is always context here so putting a better performer beside stock gives you an excellent benchmark of just how many layers of 'suck' Huawei's dongle is dipped in.
The DC01 makes the stock dongle sound compressed, thin with way too much odd harmonic presence and sharp partial overtones. The stock isn't so much bright and energetic but rather harmonically unpleasing with a lack of dynamic range and a lot of texture lost in instrumental notes.
Vocals also fall back and lack a lot of presence compared to the more forward and sweeter and more forward sounding vocal timbre of the DC01. That theme pretty much continues throughout the FR. The DC01 exhibits a fuller low-end, a bit more warmth and sweetness to instrumental notes as well as a treble that is expressive without being overly harsh.
DYNAMIC RANGE
The DC01 dynamic range is also a huge step up on the stock dongle output. For instance, the stock treble of the P20, when it gets going, can sound really hard and jarring but also at times a bit blurry and lacking in separation.
SPECIFIKACIJOS
DAC chipset: AK4493
THD+N: <0.001%(32ohm load, 1.2Vrms)
Output voltage: 1.9V(32ohm load)
Output power:

113mW@32ohm
Frequency response: 20Hz-40kHz±5dB
PCM: up to 32bit/384kHz
DSD: Native DSD up to 256x
Weight: 11g
Length:120mm